How We Got Started
We've read the data, and although the numbers vary from study to study, and depending on who you talk to, 68%  - 79% of pleasure product purchases are made by woman. But, after searching extensively online, we couldn't find a website dedicated to items just for HER - Until now.
Indigo Honey is an online pleasure boutique filled with Sexual Wellness & Pleasure Products Hand-Picked for the Modern Independent Woman.
Our specially curated collection consists exclusively of body-safe, female friendly products, for your peace of mind. A lot of time and research went into selecting the very best for our customers, and items were picked not only for their visual appeal, but because they have the highest performance ratings and greatest customer satisfaction.
All libido enhancers, lubricants, stimulation products, and bath & body items are paraben-free, contain female-friendly ingredients, and are designed to work well with the special needs of a woman's body.
The pleasure products are all phthalate-free and made with the highest quality materials. We made sure that each item carries a manufacturer's warranty for additional quality assurance. For the powered items, we only selected  vibrators that are rechargeable, so you never need to worry about batteries. Plus, our collection of sex toys is 100% waterproof, for easy care and clean up.
Each item can be used solo or for partner play, and will help you maintain balance to that very important part of your overall well-being.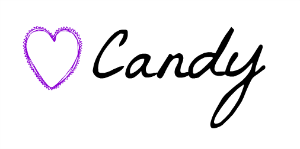 ---
At Indigo Honey, it's all about HER...   
Her Wellness.
Her Satisfaction.
Her Pleasure.